Core Java Training in Chennai
Looking for best Core Java Training in Chennai? Candid Core Java Training helps you understand the core concepts behind object-oriented programming model and how to use them in real world object. Java Core Training covers latest syllabus and concepts from JDK 8 and JDK 9.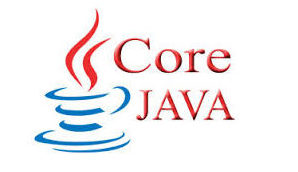 Java core online training available.
Course duration : 45 hrs
Core java refreshment session for experienced candidate : 8 – 12 hrs (free with java training package)
Course timing : Both Weekend(3-6 hrs per day) and weekdays(2-3 hrs per day) classes are available.
Candidate who need to take classes in short period can prefer fast track course.
Refer advance java training in chennai
Core java course 
Java Preview
Java Developer Kit

Java Virtual machine

Java Runtime Environment

Just in time Compiler

Compiler vs. Interpreter

Java bean Standards

Advantages and disadvantages of java

Java Configuration
Introduction to Java Technologies
Operators

Data types

Control statement
– If
– Switch
– Break
– Continue
– Return
– For
– While
– Do while
Introduction to Object orient Programming
Class

Member variable

Methods

Constructor

Inheritance

IS-A and Has-A relationship

Polymorphism and its types

Arrays in java

Overloading 
– Method Overloading
– Constructor Overloading
– Method Overriding
Encapsulation

Abstraction
Access specifiers
Public

Protected

Default

Private
Non access specifiers
 Static

 Final

 Abstract

Transient

Volatile

Casting

Interface

Object class
Exception
User Defined Exception

Predefined Exception
Threads
 Multithreading

 Lifecycle

Synchronization

Wrapper classes

String handling

StringTokenizer

File Handling

Serialization
Collections framework
 List

 Set

 Map

 Legacy classes

 Iterator

 List-Iterator

 Enumeration

 Comparable

 Comparator

 Cloneable

 Overriding toString

 Overriding HashCode

 Generics

 Annotation

 Reflection

 Enum
JDK 1.5 features
Generics

Enum

Boxing and Autoboxing

String Builder

Enhanced for
JDK 1.6 features
Navigable Map

Navigable Set

Console

JDK 1.7 features

Switch

Exception
JDK 1.8 features
Lambda Expression

Date and Time package

Java.util.stream API

Internationalization