Maven Project
Step1:
Click File -> New -> Maven Project.
Step2:
Select Next option as shown in fig.
Step3:
Select "maven-archetype-webapp"- Artifact Id and Click Next option.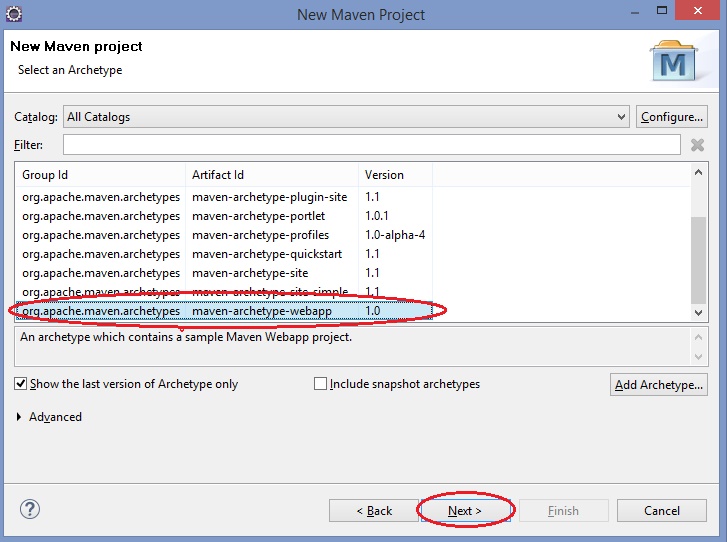 Step4:
Give any name to the GroupId(ex: com.candidjava), ArtifactId(ex:student), and click Finish option.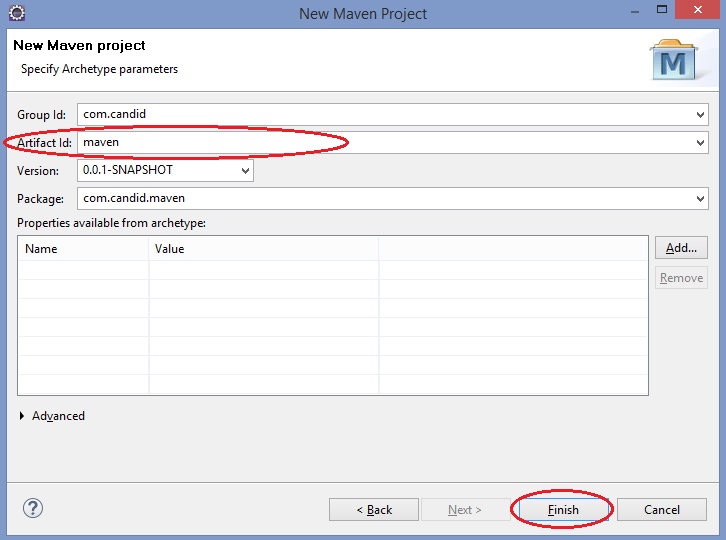 Step5:
New Maven project will be created with an error. The error is due unavailability of Jar files.
Open Browser page and search "Maven Servlet Jar download", copy the code as like in fig and paste the code in a pom.xml page in your new Maven project. As soon as saving the code jar are automatically added to the library.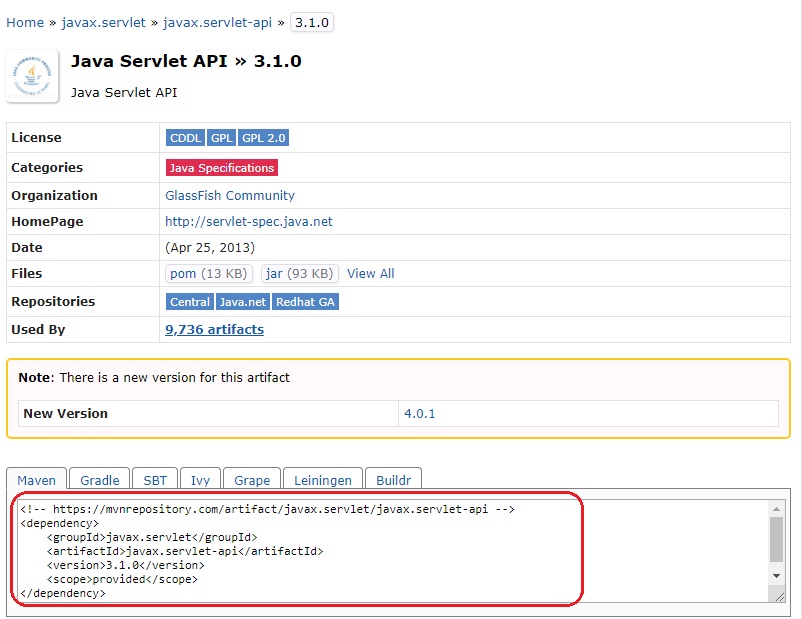 Download